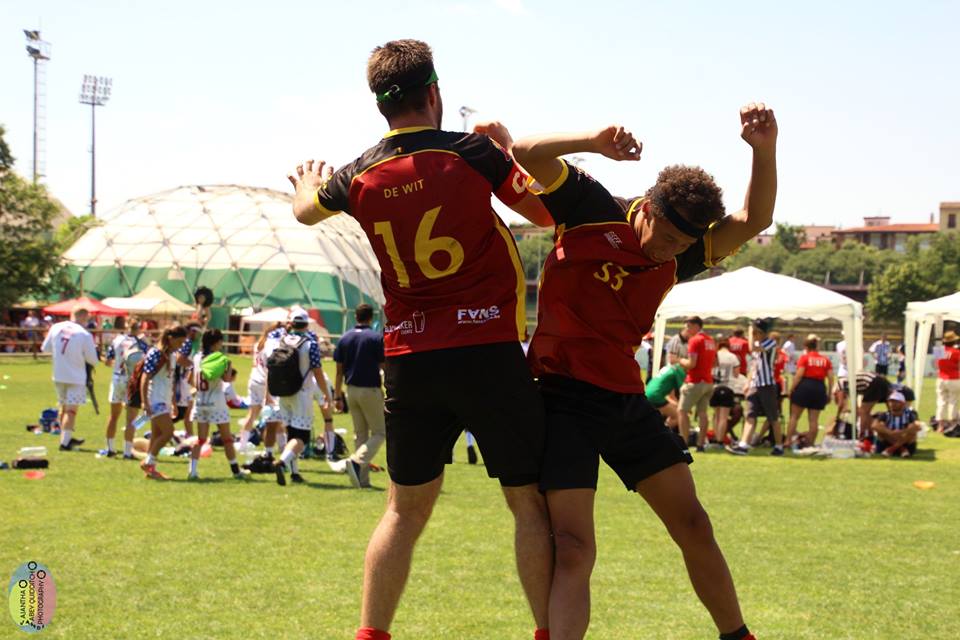 We are so excited to be sharing with you all the information and new policies for 2018-2019! This brings the start of a whole new season where we are expecting great things. We have heard and listened to your feedback and made some changes to the way Belgian Quidditch Federation works.
BQF Match Center 2.0
We've revamped BQF Match Center, so you'll be faced with a new design that will grant you a more pleasant user experience. Not only will you be able to sign up as an Individual Member, but you'll also be greeted by new resources. Throughout the season, we will keep updating the quidditch portal of Belgium to keep you engaged in all what we're doing this season. We hope to provide you with some interesting promotions as well.
Sign up today at BQF Match Center.
Membership
Yes, you can sign up now! "But what are your membership plans this season", you ask? Here is a full overview:
Individual Membership
There are 2 individual membership plans you can subscribe to:
Basic (€26 / season)
Advanced (€32 / season)
The Basic package covers anything from participating in BQF-affiliated events (including Belgian Quidditch Cup) to sustaining Belgian Quidditch Federation to do way more. It can even nick you a selection for the Belgian Gryffins, the national team.
The Advanced option does all that, but even gives you access to insurance offered by Sportievak. They offer an amazing support and insure you for a lot of things! And that all for just €6 extra. We've been working with Sportievak for 2 seasons now and it's great. And no worries on those GDPR rulings, we guarantee you we'll only provide them with the most important details they need to know for insuring you.
Club Membership
We're offering 2 Club Membership Plans:
Active (€100)
Emerging (€20)
You want to start a new club, but not sure how well it's going to go, or just need some help getting it off the ground? Become an Emerging Club. It doesn't cost much and you'll be supported by our Development Department when you need help.
Not new, or already pumped for competitive play? Become an Active Club. You get to participate in about any tournament in Belgium and Europe, but you also get a seat in the General Assembly.  The General Assembly has a lot of control over Belgian Quidditch Federation, with voting rights about most issues.
Team Membership
We're offering 3 Team Membership plans:
League Team (€250)
Recreational Team (€50)
Emerging Team (€50)
League Teams get to enter the Belgian Quidditch League, a nation-wide competition with a direct ticket for the European Quidditch Cup on the line. Your team is competitive? This plan is for you!
You want to keep it casual, but still want to be able to play games in Belgium and/or Europe. Sign up as a Recreational Team.
Just started? Want to give your team development opportunities? Sign up as an Emerging Team.
You can read the full Membership Policy here.
Events
European Qualifier
With Antwerp A already having clinched a spot for the European Quidditch Cup, there are still 6 team in the running for the final 3 tickets to EQC. This event is accessible for the following teams:
Antwerp B
Brussels Qwaffles
Ghent Gargoyles
Liège Leviathans A
Liège Leviathans B
The Flaming Fwoopers
Belgian Quidditch Cup
The Belgian Quidditch Cup will see all Member Teams, doesn't matter what kind, facing each other for the glorious trophy.
Belgian Quidditch League
The League is back! The Belgian Quidditch League is an event where all League Teams deck it out all season long to determine the first Belgian seed for the European Quidditch Cup and season-long bragging rights! All BQL Guidelines can be found here.
BQF Development Days
We're launching a whole new variety of events, all brought under "Development Days". These will take place throughout the season, focused primarily for the Emerging Teams, but anyone can profit.
The Days will include, but not limited to:
Emerging Teams Mini Tournaments
Referee Workshops & – Study Sessions
Coaching Sessions
Marketing Workshops
….
Any Individual Member will be able to join without any extra cost. If any non-member is interested in joining or you're interested in giving any workshop, please email communications@quidditchbelgium.be.
And much more…
You can find all our new policies here, make sure to read them through.
We still have many nice things to come, so keep your eyes open!
Did you extensively up the membership costs?
Yes, yes we did. But there are so many things we want you to be provided with and have great plans. In case you are interested, here's a breakdown of our estimated costs for the 2018-2019 season.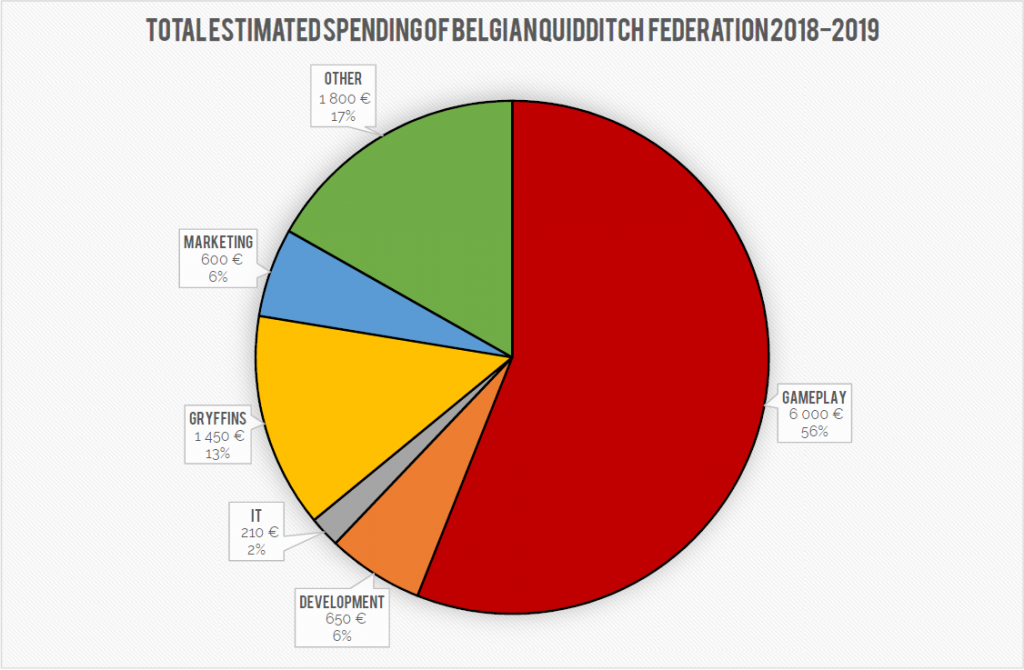 We hope seeing you on the (new rectangle*) pitch soon!
*Oh yeah, there have been some rule changes internationally. Make sure to read through the new rulebook, because we'll be using it in this new season.